When should you take your child to the dentist for the first time?
Posted by Dr. Soto Jan 05, 2018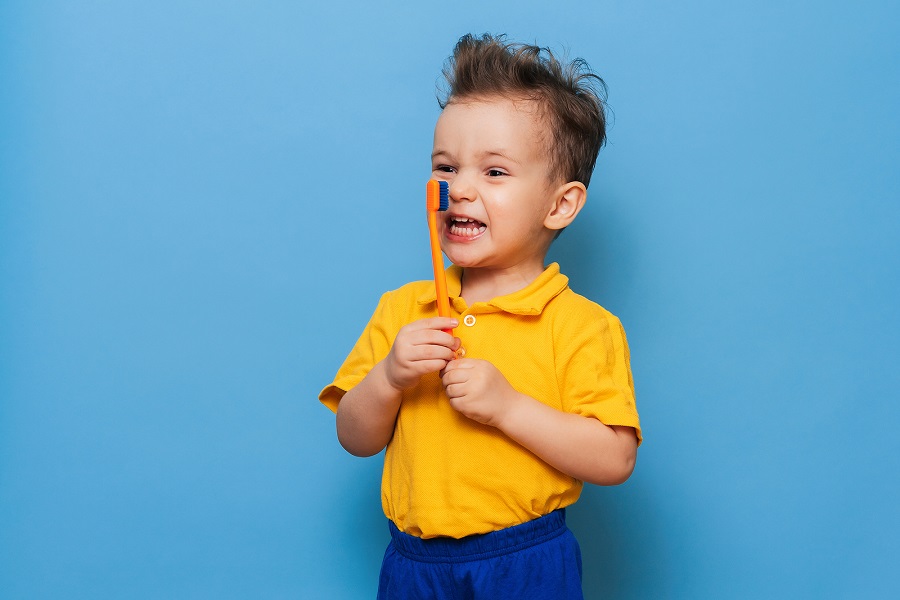 Parents often wait to bring their children to the dentist until there is a problem, and it is true that more children are experiencing cavities earlier in life. However, you may be surprised to learn that the American Academy of Pediatric Dentistry recommends bringing a child in for a dental exam by age one.
Most infants have at least one tooth by the time they are six months old. The reasons for the timing of the first dental visit include educating parents on the proper care of the baby teeth that are coming in. Healthy baby teeth are the foundation for a lifetime of healthy smiles.
The dentist will show the baby or toddler that there is nothing to fear when getting your teeth checked. Older toddlers or children can feel a lot of anxiety if they haven't had a previous positive experience at the dentist! It's good to know that one of the dentist's goals it to make their dental care as pain free and comfortable as possible.
Parents can learn how to best care for their child's teeth, including minimizing juice and sugar and never putting a child with teeth to bed with a bottle of milk or juice. The sugars from milk or juice will sit on the teeth, inviting bacteria and decay. The dentist will make recommendations about fluoride treatments and toothpaste. Young children will usually receive a fluoride treatment at their dentist appointment. Before they learn to spit out all of their toothpaste, little ones can use fluoride-free training toothpaste. This is because while it's not life-threatening, fluoride isn't the healthiest thing for kids to be ingesting.
Ask your dentist when to schedule any follow up visits. Some children who are at risk of cavities or other dental problems may need to be seen more often than twice a year, while others may not need another checkup for 12 months.
Dr. Ernie Soto in Broward County, Florida and his associates take pride in helping patients of all ages achieve beautiful, healthy smiles. We look forward to providing the best dental care to your whole family. Call (954) 368-6264 for an appointment today.